Üretmeye Başlamamızın Üzerinden

30 Yıl Geçti
Dünya Standartlarında Üretim Yapıyoruz!
While our company offers creative solutions for consumers based on our vast experience according to market needs and situation, we are here for entrepreneurs who want to create their own brand.
It may be difficult to produce a product for you, but it only takes hours for us to produce thousands of products for you. Contact us and we will send your sample product to your address immediately.
You can reach our expert team immediately at this number. You will be assisted quickly.
30 Years of Experience - Contract Cosmetics Manufacturing
Dağlar Cosmetic Products Manufacturing and Food Industry. Trade A.Ş was established in Ankara. Our company, which has been making contract manufacturing for the cosmetics, automotive and non-medical veterinary products sectors since its establishment, continues its investments in its production facility and R&D laboratory.
Expert R&D Team
With our experienced and trained R&D team, we make reliable formulas and planning for your needs in many categories, especially Cosmetics, Dermocosmetic and Personal care products, together with you.
The basis of R&D studies in our company is the importance it attaches to quality and society. Dağlar Kozmetik carries out world-class product and raw material research and development with great care and seriousness. Our company continues to work based on scientific logic in a development-oriented management and operation that can best meet people's needs and solve their problems.
You can reach us at the number below.
We are always with our customers from production to marketing. We are at your service with our expert R&D team, logistics, marketing and informatics departments.

Certification and Regulation
Managing the certification, licensing and permit processes of products.
We have the best specialists of the country
Contact us in any suitable way and make an appointment with the doctor whose help you need! Visit us at the scheduled time and get your treatment.
I wanted to thank everyone at this facility for the quality of care and compassion they showed during my stay.
Today is my last day of infusion. But I know I will be back …not as a patient but a visitor. I have only positive
Your service is often a source of inspiration. It simplifies our lives and makes usually complicated processes easy.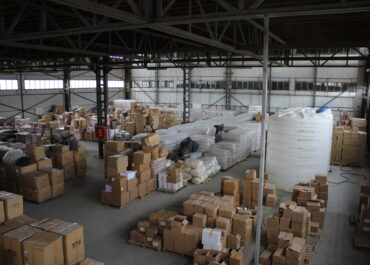 All kinds of care and treatment applied in order to eliminate the appearance problems of the person and to obtain…