Sun products, BB creams, collagen serums and creams, control serums, eyebrow and eyelash serums, illuminating serums, support serums, hair serums, vitamin A, B, C, D serums, nail extensions, body serums, foot serums, beard serums, leave-in conditioners, hair perfumes, hair spray, shampoos, body firming gels, hair creams, facial cleansing gels, make-up removers, CC cream, peelings, scrub, anti-aging creams, dry oils, eye creams, body scrub, massage oils, rollon, spot creams, body lotions, face and body care creams, acne and acne creams, tonics, moisturizing products, gold serums, foam products, body milk, massage oils, acetones, whitening creams, make-up products, day and night creams, moisturizers , perfumes, body lotion.
It is of great importance for valuable brands operating in the cosmetics industry to produce their products quickly and effectively. At this point, contract manufacturing is a strategic solution that carries the success of cosmetics brands even further.
Contract manufacturing offers added value to cosmetic brands with its many advantages. Collaborating with a professional subcontractor means you take a step towards achieving superior quality products. These manufacturers can produce your products at the highest level with the use of advanced technology by following the latest trends in the industry. At the same time, thanks to strict quality control procedures, they ensure that your products fully comply with the standards.
Another important advantage is that contract manufacturing provides scalability and flexibility. It is a critical factor for brands to respond quickly to demand increases, to adjust production in line with demand, and thus to gain competitive advantage. Contract manufacturers offer an infrastructure suitable for the growth of your brand with this flexibility.
Working with a reliable contract manufacturer eliminates your worries about on-time delivery and reliability. Working with professional teams that understand your vision and act in line with your needs by communicating effectively with you at every stage of the contract manufacturing process ensures the successful launch of your products.
In short, contract cosmetics production is an unmissable opportunity for cosmetic brands. You can increase the value of your brand by collaborating with contract manufacturers who prioritize quality, are equipped with innovative technologies and follow the latest trends. This strategy offers an ideal solution to reduce costs, obtain products based on expertise and experience, ensure scalability and gain competitive advantage in the market.
As a leading team in contract cosmetics production, we are open to collaborations that will take your brand one step further. Our experienced staff looks forward to working with you to produce your high quality products on time and reliably.
Please contact us for detailed information and cooperation requests.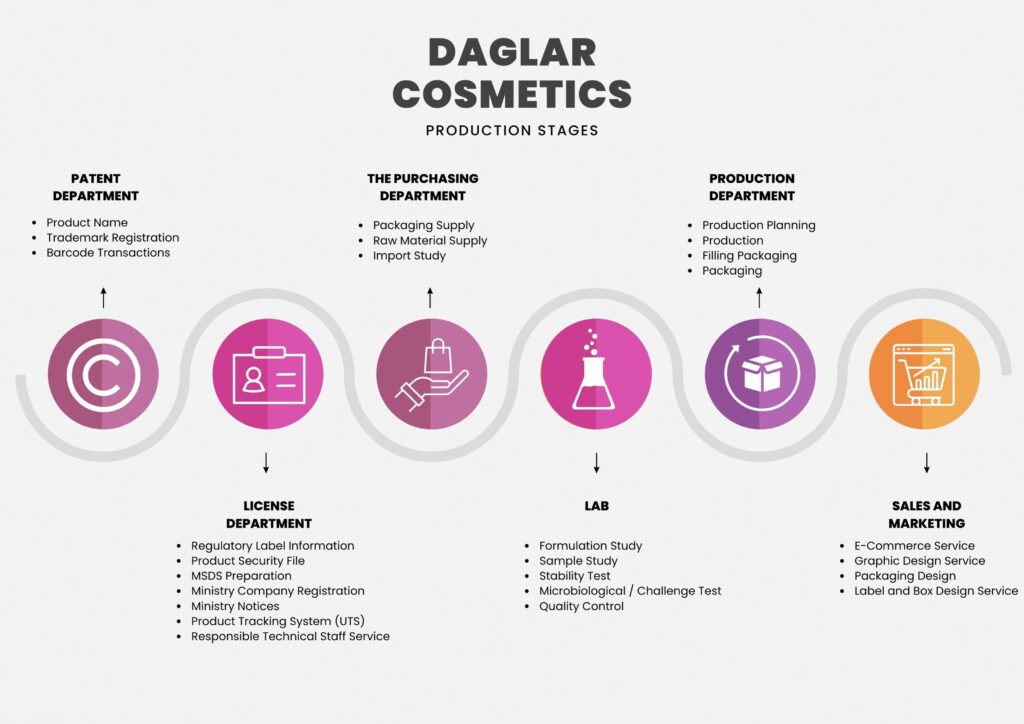 You can reach us at the number below.